source : wikipedia.org
1800 in the United States
Jump to navigation
Jump to search
←
1799
1798
1797
1800 inthe United States
→
1801
1802
1803
Decades:
1780s
1790s
1800s
1810s
1820sSee also:
History of the United States (1789–1849)
Timeline of United States history (1790–1819)
List of years in the United States
Events from the year 1800 in the United States.
Incumbents
Federal Government
President: John Adams (F-Massachusetts)
Vice President: Thomas Jefferson (DR-Virginia)
Chief Justice: Oliver Ellsworth (Connecticut)
Speaker of the House of Representatives: Theodore Sedgwick (F-Massachusetts)
Congress: 6thGovernors and Lieutenant Governors
Governors
Governor of Connecticut: Jonathan Trumbull, Jr. (Federalist)
Governor of Delaware: Richard Bassett (Federalist)
Governor of Georgia: James Jackson (Democratic-Republican)
Governor of Kentucky: James Garrard (Democratic-Republican)
Governor of Maryland: Benjamin Ogle (Federalist)
Governor of Massachusetts:
until May 20: Moses Gill (no political party)
May 20 – May 30: Governor's Council (no political party)
starting May 30: Caleb Strong (Federalist)
Governor of New Hampshire: John Taylor Gilman (Federalist)
Governor of New Jersey: Richard Howell (Federalist)
Governor of New York: John Jay (Federalist)
Governor of North Carolina: Benjamin Williams (Federalist)
Governor of Pennsylvania: Thomas McKean (Democratic-Republican)
Governor of Rhode Island: Arthur Fenner (Country)
Governor of South Carolina: Edward Rutledge (Federalist) (until January 23), John Drayton (Democratic-Republican) (starting January 23)
Governor of Tennessee: John Sevier (Democratic-Republican)
Governor of Vermont: Isaac Tichenor (Federalist)
Governor of Virginia: James Monroe (Democratic-Republican)Lieutenant Governors
Lieutenant Governor of Connecticut: John Treadwell (Federalist)
Lieutenant Governor of Kentucky: Alexander Scott Bullitt (political party unknown) (starting month and day unknown)
Lieutenant Governor of Massachusetts: Moses Gill (political party unknown) (until month and day unknown), vacant (starting month and day unknown)
Lieutenant Governor of New York: Stephen Van Rensselaer (political party unknown)
Lieutenant Governor of Rhode Island: George Brown (political party unknown) (until month and day unknown), Samuel J. Potter (Democratic-Republican) (starting month and day unknown)
Lieutenant Governor of South Carolina:
until January 23: John Drayton (Democratic-Republican)
January 23 – December 4: vacant
starting December 4: Richard Winn (Democratic-Republican)
Lieutenant Governor of Vermont: Paul Brigham (Democratic-Republican)
Events
September 30: Treaty of Mortefontaine signed
January 7 – The Virginia General Assembly adopts the Report of 1800, a resolution drafted by James Madison arguing for the sovereignty of the individual states under the United States Constitution and against the Alien and Sedition Acts.
April – Voting begins in the 1800 United States presidential election; it will last until October. The result is not announced until February 1801.
April 24 – The U.S. Library of Congress is founded.
May 7 – Indiana Territory is formed by an Act of Congress as the first new territory created from the lands of the Northwest Territory.
May 21 – President John Adams issues general amnesty for the Pennsylvania Dutch farmers who participated in Fries's Rebellion.
July 4 – Indiana Territory is effective.
July 10 – Connecticut cedes its Western Reserve (an area in present-day northeastern Ohio) to the federal government, which adds it to the Northwest Territory.
August 4 – The 2nd United States Census is conducted. It finds 5,308,483 people living in the U.S. of which 893,602 are slaves.
August 30 – Gabriel Prosser's slave revolt in Richmond, Virginia is postponed due to weather. Word of his plan reaches Virginia's governor, James Monroe, who calls in the state militia. Gabriel is later captured and hanged on October 10 along with 23 other slaves.
September 30 – The Convention of 1800, or Treaty of Mortefontaine, is signed between France and the United States of America, ending the Quasi-War.
October 1 – In the Third Treaty of San Ildefonso, Spain returns Louisiana to France.
November 1
U.S. President John Adams becomes the first President of the United States to live in the Executive Mansion (later renamed the White House).
Middlebury College is granted its charter by the Vermont General Assembly.
November 17 – The U.S. Congress holds its first Washington, D.C. session.Ongoing
Quasi-War (1798–1800)
Publications
"Parson" Weems' A History of the Life and Death, Virtues and Exploits of General George Washington.
William Russell Birch's Birch's Views of Philadelphia
Births
January 7 – Millard Fillmore, 13th President of the United States from 1850 till 1853, 12th Vice President of the United States from 1849 till 1850. (died in 1874)
February 14 – Emory Washburn, 22nd Governor of Massachusetts (died 1877)
February 21 – John H. Winder, career United States Army officer, later Confederate general officer (died 1865)
February 26 – Lucius Lyon, United States Senator from Michigan from 1843 till 1845. (died 1851)
March 14 – James Bogardus, inventor and architect (died 1874)
May 9 – John Brown, abolitionist (died 1859)
July 15 – Sidney Breese, United States Senator from Illinois from 1843 till 1849. (died 1878)
August 6 – Catharine Beecher, educator (died 1878)
August 21 – Hiram Walden, United States Representative from New York (died 1880)
August 22 – William S. Harney, United States Army Brigadier General (died 1889)
September 11 – Daniel S. Dickinson, United States Senator from New York (died 1866)
October 2 – Nat Turner, leader of slave rebellion (died 1831)
October 3 – George Bancroft, historian (died 1891)
October 27 – Benjamin Wade, United States Senator from Ohio (died 1878)
October 30 – David Meriwether, United States Senator from Kentucky in 1852. (died 1893)
December 29 – Charles Goodyear, inventor (died 1860)
Eliza Seymour Lee, pastry chef and restaurateur (died 1874)
Deaths
January 20 – Thomas Mifflin major general in the Continental Army, President of the Continental Congress, signatory of the Continental Association (born 1744)
March 21 – William Blount, politician (born 1749)
July 23 – John Rutledge, 2nd Chief Justice of the United States (born 1739)
October 28 – Artemas Ward, Major General of the Continental Army and politician (born 1727)
See also
Timeline of United States history (1790–1819)
External links
Media related to 1800 in the United States at Wikimedia Commonsvte Years in the United States (1776–present)18th century
1776
1777
1778
1779
1780
1781
1782
1783
1784
1785
1786
1787
1788
1789
1790
1791
1792
1793
1794
1795
1796
1797
1798
1799
180019th century
1801
1802
1803
1804
1805
1806
1807
1808
1809
1810
1811
1812
1813
1814
1815
1816
1817
1818
1819
1820
1821
1822
1823
1824
1825
1826
1827
1828
1829
1830
1831
1832
1833
1834
1835
1836
1837
1838
1839
1840
1841
1842
1843
1844
1845
1846
1847
1848
1849
1850
1851
1852
1853
1854
1855
1856
1857
1858
1859
1860
1861
1862
1863
1864
1865
1866
1867
1868
1869
1870
1871
1872
1873
1874
1875
1876
1877
1878
1879
1880
1881
1882
1883
1884
1885
1886
1887
1888
1889
1890
1891
1892
1893
1894
1895
1896
1897
1898
1899
190020th century
1901
1902
1903
1904
1905
1906
1907
1908
1909
1910
1911
1912
1913
1914
1915
1916
1917
1918
1919
1920
1921
1922
1923
1924
1925
1926
1927
1928
1929
1930
1931
1932
1933
1934
1935
1936
1937
1938
1939
1940
1941
1942
1943
1944
1945
1946
1947
1948
1949
1950
1951
1952
1953
1954
1955
1956
1957
1958
1959
1960
1961
1962
1963
1964
1965
1966
1967
1968
1969
1970
1971
1972
1973
1974
1975
1976
1977
1978
1979
1980
1981
1982
1983
1984
1985
1986
1987
1988
1989
1990
1991
1992
1993
1994
1995
1996
1997
1998
1999
200021st century
2001
2002
2003
2004
2005
2006
2007
2008
2009
2010
2011
2012
2013
2014
2015
2016
2017
2018
2019
2020
2021
2022
2023
2024
2025
vteTimeline of United States historyPeriod
Before 1760
American Revolution (1760–1789)
1790–1819
1820–1859
1860–1899
1900–1929
1930–1949
1950–1969
1970–1989
1990–2009
2010–presentTopic
Diplomatic history
Military operationsRelated
History of the United States
Outline of United States history
Timeline of the American Old West
Years in the United States
vte1800 in EuropeSovereign states
Andorra
Austria
Batavian Republic
Denmark–Norway
Denmark
Norway
France
Great Britain
Holy Roman Empire
Hungary
Ireland
Ottoman Empire
Papal States
Portugal
Prussia
Russia
San Marino
Spain
Sweden
Switzerland
Dependencies, coloniesand other territories
Guernsey
Isle of Man
Jersey
Malta
vte1800 in North AmericaSovereign states
Antigua and Barbuda
Bahamas
Barbados
Belize
Canada
Costa Rica
Cuba
Dominica
Dominican Republic
El Salvador
Grenada
Guatemala
Haiti
Honduras
Jamaica
Mexico
Nicaragua
Panama
Saint Kitts and Nevis
Saint Lucia
Saint Vincent and the Grenadines
Trinidad and Tobago
United StatesDependencies andother territories
Anguilla
Aruba
Bermuda
Bonaire
British Virgin Islands
Cayman Islands
Curaçao
Greenland
Guadeloupe
Martinique
Montserrat
Puerto Rico
Saint Barthélemy
Saint Martin
Saint Pierre and Miquelon
Saba
Sint Eustatius
Sint Maarten
Turks and Caicos Islands
United States Virgin Islands
Retrieved from "https://en.wikipedia.org/w/index.php?title=1800_in_the_United_States&oldid=990538947"
Early Immigration in the U.S – The North:1800s to 1850s – People of European or Asian decent immigrat ed to the United States in the mid-1800's. Gjert Hovland, from Norway, was one of these people. Push-Pull factors are said to be the cause of Immigrants in the U.S.. Push factors are circumstances that generally push people out of their native…The population of the United States of America is about 250 million people, who are called Americans. It is situated in the District of Columbia. Washington is a beautiful administrative city with practically no industry. The USA is a highly developed industrial state.Manifest Destiny is the belief that the US should stretch from the Atlantic Ocean to the Pacific Ocean. The government now owned huge areas of land with no To view this video please enable JavaScript, and consider upgrading to a web browser that supports HTML5 video. By the mid-1800s, the United…
The United States of America – The United States of America (USA) is a sovereign country in North America. It is commonly called the United States (U.S. or US) or America. There are forty-eight states that border each other and Washington, D.C., the capital district. These states are between the Pacific and Atlantic Oceans.The United States Constitution replaced the Articles of Confederation on March 4, 1789. The powerful precedent for self-government set by the Mayflower Compact would be reflected in the system of public town meetings that guided colonial governments across New England.White settlers from the East poured across the Mississippi to mine, farm, and ranch. African-American settlers also came West from the Deep South, convinced by promoters of The loss of the bison and growth of white settlement drastically affected the lives of the Native Americans living in the West.
By the mid-1800s, the United States had expanded to nearly the size… – After 350 years of development the United States of America still holds the leading position in the western world. The population of the United States is about 250 million people.The United States had ceome a vast nation, spreading from the Atlantic to the Pacific Ocean. They travelers were relieved that their journey was over, but they worried about what awaited them on Early in the 1800s, it was not unusual for one tenth of the passengers aboard ship to die during the…The United States in 1850 was a huge nation stretched between two oceans. The United States came of age in the decades following the Civil War. In the late 1800s, Sioux tribes in the northern plains and Apaches in the southwest fought back hard to preserve their way of life.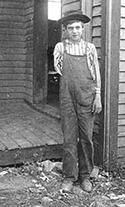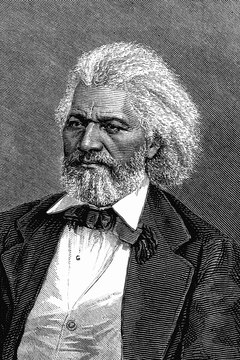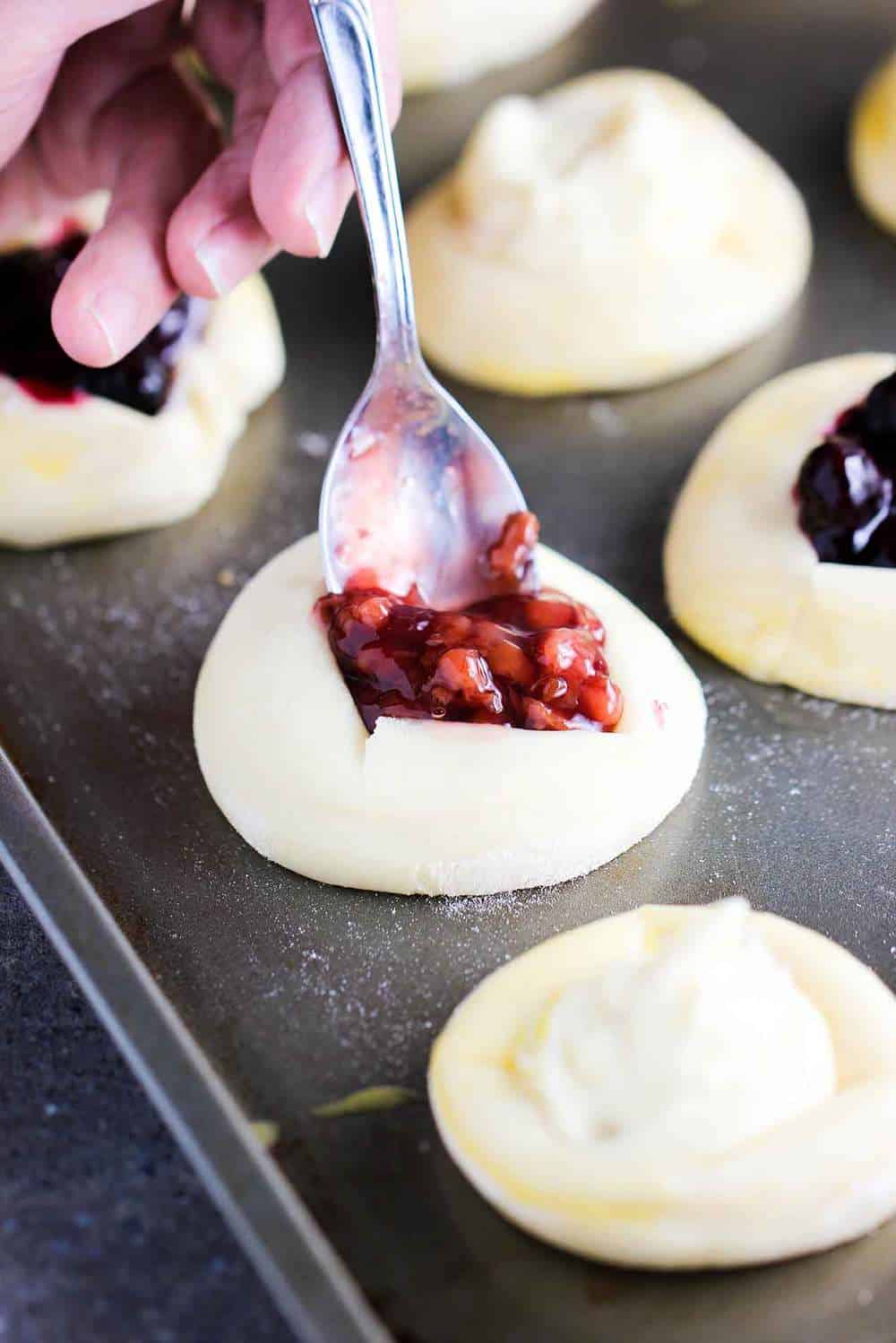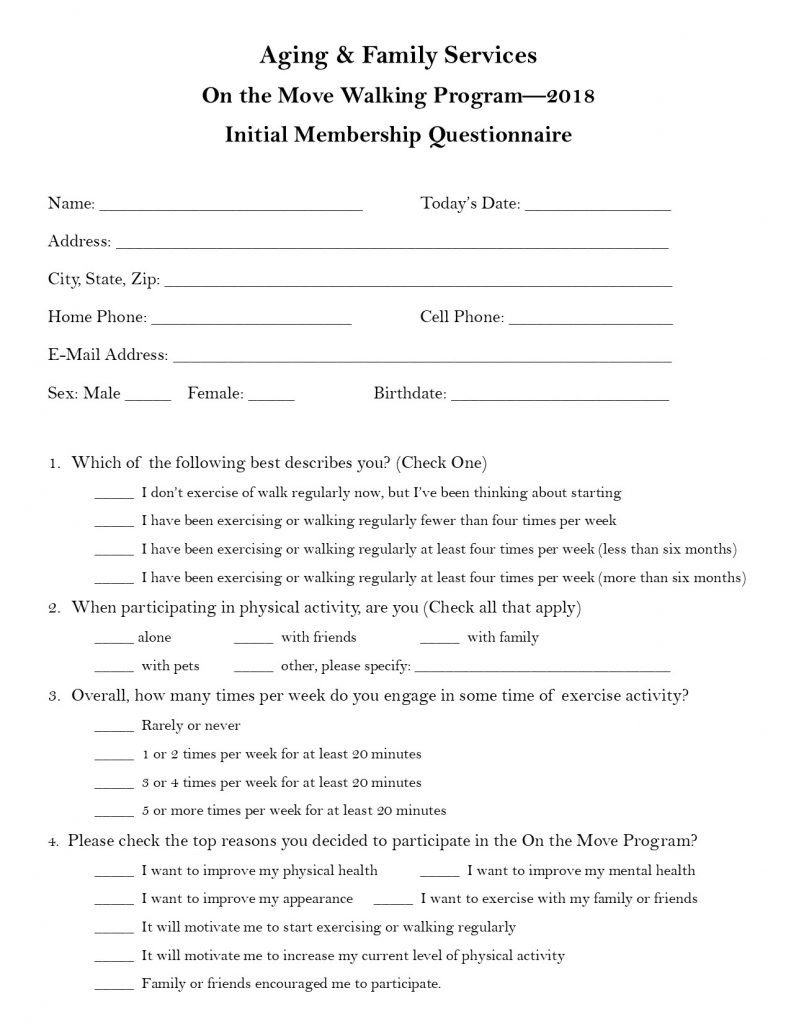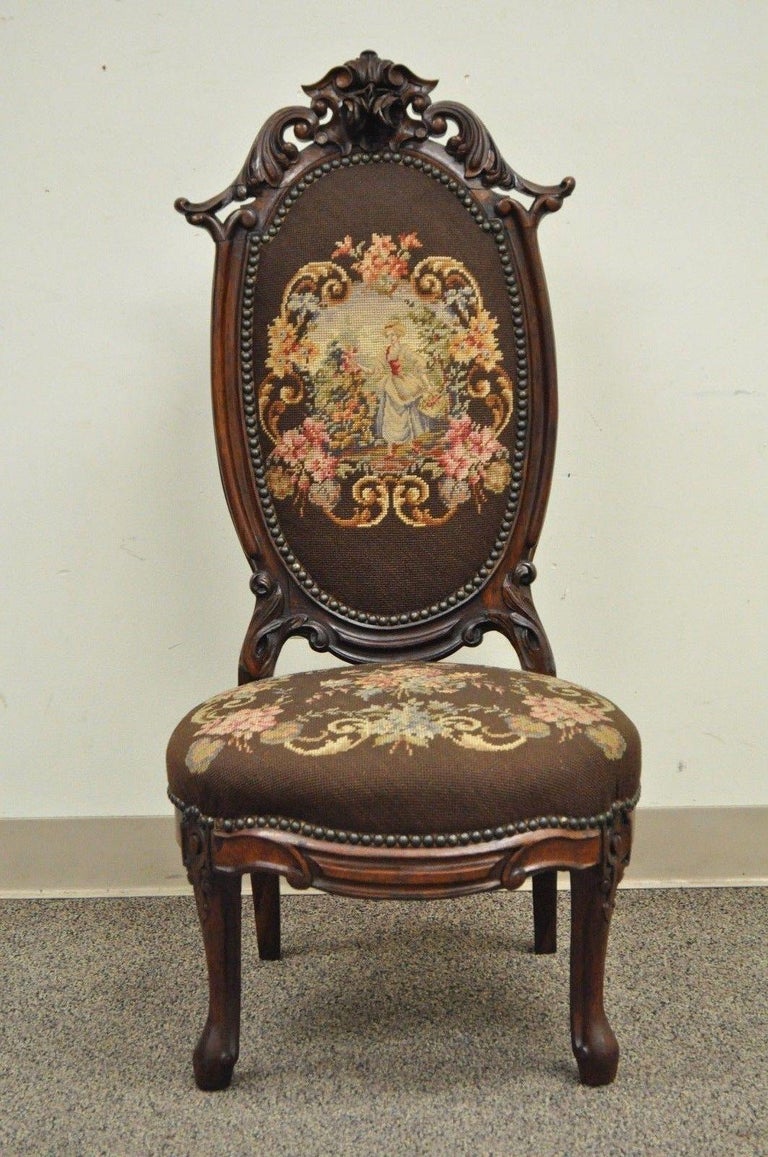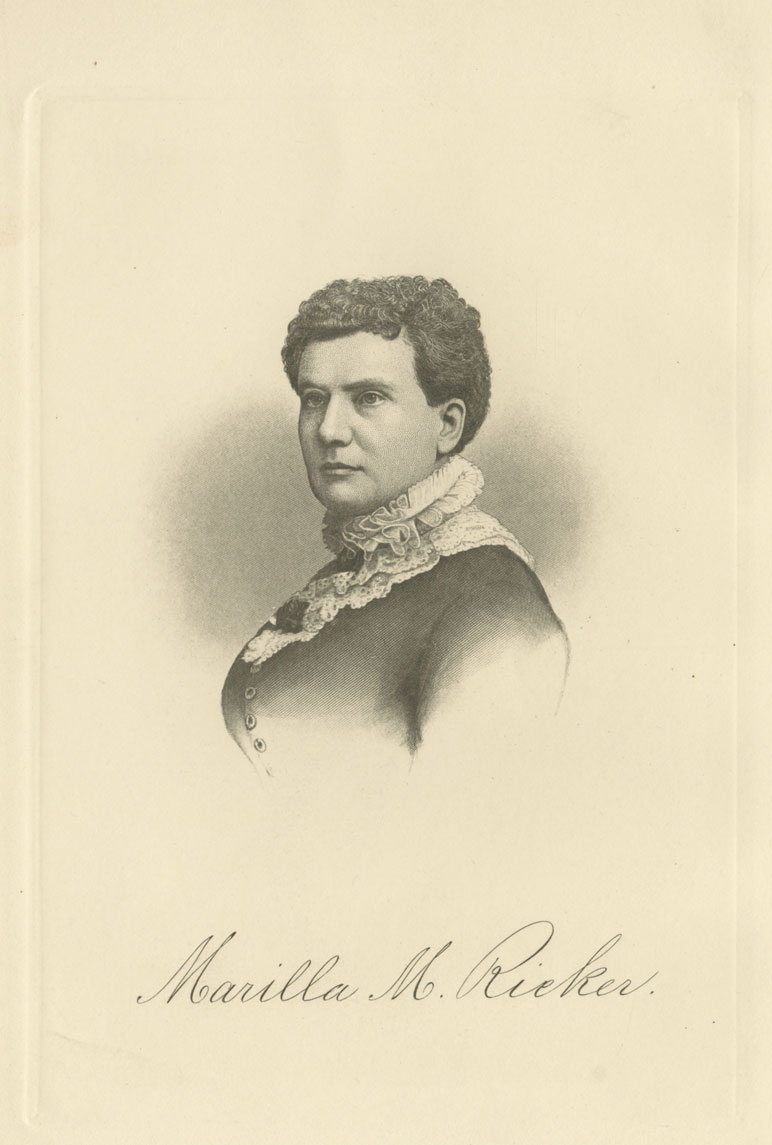 Westward Expansion: Crash Course US History #24 – Hi, I'm John Green, this is
Crash Course U.S.
History and today we leave behind the world of industry
and corporations to talk about the Wild Wild West. Spoiler Alert: You You have died of dysentery. And in the process, we're going to explore how all of us, even those of us who are vegan or eat sustainably-produced food benefit from massive agrobusiness that has its roots in the Wild Wild West. The West still looms large in American mythology as the home of cowboys and gunslingers and houses of ill repute and freedom from pesky government interference. But in fact: It was probably not as wild as we've been told. Ugh, Mr. Green, why can't America
live up to its myths just once? Because this is America, Me from the Past,
home to Hollywood and Gatsby and Honey Boo Boo. We are literally in the mythmaking business. [Theme Music] So, before the Hollywood western, the myth of
the Frontier probably found its best expression
in Frederick Jackson Turner's 1893 lecture, "the Significance of the Frontier in American
History." Turner argued that the West was responsible
for key characteristics of American culture: beliefs in individualism, political
democracy, and economic mobility. Like, for 18th and 19th century Americans, the western frontier represented the opportunity to start over, and possibly to strike it rich by dint of
one's own individual effort, even back when
the West was, like, Ohio. In this mythology, the west was a magnet for restless young men who lit out for the uncorrupted, unoccupied, untamed territories to seek their fortune. But, in reality, most western settlers
went not as individuals but as members of
a family or as part of an immigrant group. And they weren't filling up unoccupied
space either because most of that territory
was home to American Indians. Also, in addition to Easterners and migrants from
Europe, the West was settled by Chinese people and
by Mexican migrant laborers and former slaves. Plus, there were plenty of Mexicans living
there already who became Americans with
the treaty of Guadalupe Hidalgo. And the whole west as "a place of rugged
individualism and independence" turns out
to be an oversimplification. I mean, the federal government, after all, had to
pass the law that spurred homesteading, then had
to clear out American Indians already living there, and had to sponsor the railroads that allowed
the West to grow in the first place. About as individualistic as the government
buying Walden Pond for Henry David Thoreau. What's that? It's a state park now? The
government owns it? Well, there you go. Now, railroads didn't create the desire to settle
the west but they did make it possible for people who
wanted to live out west to do so, for two reasons. First, without railroads there would be no
way to bring crops or other goods to market. I mean, I guess you could dig a canal
across Kansas, but, if you've ever been to
Kansas that is not a tantalizing proposition. Second, railroads made life in the west
profitable and livable because they brought
the goods that people needed, such as tools for planting and sowing,
shoes for wearing, books for putting on
your shelf and pretending to have read. Railroads allowed settlers to stay connected
with the modernity that was becoming the hallmark
of the industrialized world in the 19th century. Now, we saw last week that the Federal government
played a key role in financing the transcontinental
railroad, but state governments got into the act too,
often to their financial detriment. In fact, so many states nearly went bankrupt
financing railroads that most states now have
constitutional requirements that they balance
their budgets. But perhaps the central way that the Federal
government supported the railroads, and western
settlement and investment in general, was by leading military expeditions against
American Indians, rounding them up on ever-smaller
reservations, and destroying their culture. Let's go to the Thought Bubble. There was an economic as well as a racial
imperative to move the Native Americans off
their land: white people wanted it. Initially it was needed to set down railroad
tracks, and then for farming. But eventually it was also exploited for minerals like gold and iron and other stuff that makes industry work. I mean, would you really want a territory called
the Badlands unless it had valuable minerals? Early western settlement, of the Oregon Trail kind,
did not result in huge conflicts with Native Americans, but by the 1850s, a steady stream of settlers
kicked off increasingly bloody conflicts that
lasted pretty much until 1890. Even though the fighting started before the
Civil War, the end of the "war between the states" meant a new, more violent phase in the warring
between American Indians and whites. General Philip H. "Little Phil" Sheridan
set out to destroy the Indians' way of life, burning villages and killing their horses
and especially the buffalo that was the basis
of the plains tribes' existence. There were about 30 million buffalo in the
U.S. in 1800; by 1886 the Smithsonian Institute
had difficulty finding 25 "good specimens." In addition to violent resistance, some Indians
turned to a spiritual movement to try to preserve
their traditional way of life. Around 1890 the Ghost Dance movement
arose in and around South Dakota. Ghost Dancers believed that if they gathered
together to dance and engage in religious rituals, eventually the white man would disappear
and the buffalo would return, and with them
the Indians' traditional customs. But even though a combined force of Sioux and Cheyenne warriors completely destroyed George Custer's force of 250 cavalrymen at Little Bighorn in 1876, and Geronimo took years to subdue in the Southwest, western Native Americans were all defeated by 1890,
and the majority were moved to reservations. Thanks, Thought Bubble. Boy, this Wild West
episode sure is turning out to be loads of fun! It's just like the Will Smith movie! All right, Stan, this is about to get even more depressing, so let's look at, like, some pretty mountains and western landscapes and stuff, while I deliver this next bit. So in 1871 the U.S. government ended the treaty
system that had since the American Revolution treated
Native American land as if they were nations. And then with the Dawes Act of 1887, the
lands set aside for the Indians were allotted
to individual families rather than to tribes. Indians who "adopted the habits of civilized life," which in this case meant becoming small
scale individualistic Jeffersonian farmers, would be granted citizenship and there were
supposed to be some protections to prevent their
land from falling out of Native American possession. But, these protections were not particularly
protective and much of the Indian land was purchased
either by white settlers or by speculators. After the passage of the Dawes Act
"Indians lost 86 million of the 138 million
acres of land in their possession." Oh boy, it's time for the Mystery Document.
The rules here are simple. I guess the author of the Mystery Document.
And then you get to see me get shocked when
I'm wrong. All right. I have seen the Great Father Chief the Next
Great Chief the Commissioner Chief; the Law Chief; and many other law chiefs and they all say
they are my friends, and that I shall have justice, but while all their mouths talk right I do not
understand why nothing is done for my people. I have heard talk and talk but nothing is done
Words do not pay for my dead people. They do not pay for my country now
overrun by white men. They do not protect my father's grave. Good words will not give my people a home where
they can live in peace and take care of themselves. I am tired of talk that comes to nothing. It makes my heart sick when I remember all
the good words and all the broken promises. I mean that could be almost any American Indian
leader. This is totally unfair, Stan. All I really know about
this is that the Great Father Chief is the President. I mean it could be any of a dozen people. How bout if I say the name in 10 seconds I
don't get punished? Aaaand start. Sitting Bull, Crazy Horse, Geronimo,
Chief Big Foot, um, Keokuk, Chief Oshkosh, Chief Joseph Ch-OH YES YES! And now let us move from tragedy to tragedy. So if you're thinking that it couldn't
get worse for the Native Americans: it did. After killing off the buffalo, taking their
land and forcing Indians onto reservations, the Bureau of Indian Affairs instituted a
policy that amounted to cultural genocide. It set up boarding schools, the most famous of
which was in Carlisle, PA, where Indian children were
forcefully removed from their families to be civilized. This meant teaching them English, taking away their
clothes, their names, and their family connections. The idea put succinctly, was to "kill the
Indian, save the man." Now, the U.S. wasn't the only nation busy subjugating its indigenous inhabitants and putting them on reservations in the late 19th century. Like, something similar was happening in South Africa, in Chile, and even to First Peoples in Canada. And you're usually so good, Canada. Although the slower pace of western settlement meant that there was much less bloodshed, so, another point to Canada. And as bad as the American boarding
school policy was, at least it was short lived compared with Australia's policy of removing Aboriginal children from families and placing them with white foster families, which lasted until the 1970s. All right, Stan, we need to cheer this episode
up. Let's talk about cowboys! The Marlboro Man riding the range, herding cows and smoking, solitary in the saddle, alone in his emphysema. Surely that is the actual West, the men and women but mostly men who stood apart from the industrializing country as the last of Jefferson's rugged individuals. But, no. Once again, we have the railroad
to thank for our image of the cowboy. Like, those massive cattle drives of
millions of cows across open range Texas? Yeah, they ended at towns like Abilene, and Wichita, and Dodge City – because that's where the railheads were. Without railroads, cowboys would have just
driven their cattle in endless circles. And without industrial meat processing, there
wouldn't have been a market for all that beef. And it was a lot of beef. You know what I'm
talking about. I'm actually talking about beef. By the mid 1880s the days of open range
ranching were coming to an end, as ranchers began to enclose more and
more land and set up their businesses closer to,
you guessed it, railroad stations. There are also quite a few things about western
farming that just fly in the face of the mythical
Jeffersonian yeoman farmer ideal. Firstly, this type of agricultural
work was a family affair; many women bore huge burdens on
western farms, as can be seen in this excerpt
from a farm woman in Arizona: "Get up, turn out my chickens, draw a pail of water … make a fire, put potatoes to cook, brush
and sweep half inch of dust off floor, feed three litters of chickens, then mix biscuits,
get breakfast, milk, besides work in the house and
this morning had to go half mile after calves." These family-run farms were increasingly oriented towards production of wheat and corn for national and even international markets rather than trying to eke out subsistence. Farmers in Kansas found themselves competing
with farmers in Australia and Argentina, and this international competition pushed
prices lower and lower. Secondly, the Great Plains, while remarkably
productive agriculturally, wouldn't be nearly as good for
producing crops without massive irrigation projects. Much of the water needed for plains agriculture
comes a massive underground lake, the Oglala Aquifer. Don't worry, by the way, the Aquifer is fed by a magic and permanent H20 factory in the core of the earth that you can learn about in Hank's show, Crash Course Chemis– What's that? It's going dry. MY GOD
THIS IS A DEPRESSING EPISODE. Anyway, large-scale irrigation projects
necessitate big capital investments, and therefore large, consolidated agricultural
enterprises that start to look more like agri-business
than family farms. I mean, by 1900, California was home to
giant commercial farms reliant on irrigation
and chemical fertilizers. Some of them were owned, not by families, but by
big corporations like the Southern Pacific Railroad. And they were worked by migrant farm laborers
from China, the Philippines, Japan, Mexico. As Henry George, a critic of late 19th
century corporate capitalism, wrote "California is not a country of farms, but …
of plantations and estates." When studying American history, it's really
easy to get caught up in the excitement of
industrial capitalism with its robber barons, and new technologies, and fancy cities
because that world looks very familiar to us,
probably because it's the one in which we live. After all, if I was running a farm like that Arizona woman I talked about earlier, there's no way I could be making these videos because I'd be chasing my calves. I don't even know what a litter of chickens is. Is it 4 chickens? 12? 6? It's probably 12
because eggs do come in dozens. The massive agricultural surplus
contemporary farms create, and the efficient transportation network that gets
that surplus to me quickly, makes everything else
possible – from YouTube to Chevy Volts. And no matter who you are, you benefit from the products that result from that massive surplus. That's why we're watching YouTube right now. So, agriculture and animal husbandry did
change a lot in late 19th century America, as we came to embrace the market driven ethos that we either celebrate or decry these days. And in the end, the Wild West ends up
looking a lot more like industrial capitalism
than like a Larry McMurtry novel. The Wild West, like the rest of the industrialized world, was incentivized to increase productivity and was shaped by an increasingly international economic system. And it's worth remembering that even
though we think of the Oregon Trail and the
Wild West being part of the same thing. In fact, they were separated by the most important
event in American history: the Civil War. I know that ain't the mythologizing you'll
find in Tombstone, but it is true. Thanks for watching.
I'll see you next week. Crash Course is produced and directed by Stan
Muller. Our script supervisor is Meredith Danko. The associate producer of the show
is Danica Johnson. The show is written by my high school history teacher Raoul Meyer, Rosianna Halse Rojas, and myself. And our graphics team is Thought Café. Every week, there's a new caption for the libertage. If you'd like to suggest one you can do so in comments where you can also ask questions about today's video that will be answered by our team of historians. Thanks for watching Crash Course. If you
enjoy it, make sure you subscribe. And as we say in my hometown, don't forget to be awesome. OH, ahh I didn't get a good push. .
Let's Explore the U.S. Expansion and The Civil War – hi there my name is Maya and welcome to
u.s.
history 5 the u.s. expansion in the Civil War
in this video you'll learn about how the United States grew from the original 13
colonies to the huge country we know today you'll also learn all about the
Civil War one of America's defining points in history after the Constitution was written the
USA started growing fast boats full of immigrants from Europe came all
throughout the late 1700s and early 1800s in order to fit so many new people
houses and businesses the country began expanding westward in 1791 Vermont
became a state then Kentucky Tennessee and Ohio in the following years in 1803
the US bought a large amount of land from the French in the Midwest and south this
was known as the Louisiana Purchase the land was a total of eight hundred and
twenty eight thousand square miles and sold for fifteen million dollars while
this was very expensive it was well worth it now the US could expand as far
west as it wanted in 1804 two explorers set out in the northwest of the United
States Meriwether Lewis and William Clark these two men follow the Missouri
River crossed the Rocky Mountains and went all the way to the west coast along
the way they made amazing discoveries including new animals like the grizzly
bear and the prairie dog meanwhile tensions began to build again between
the Americans and the British because the British were fighting a war against
the French they began stopping all trade ships
including American ones frustrated the US decided to declare a war in 1812
the US Navy fought hard and won many battles throughout the war until 1814
when the two countries signed a peace treaty as the years went on the
population of the country continued to grow even more by 1820 it was almost 10
million people more states were added around this time – including Indiana
Mississippi Illinois Alabama Missouri Arkansas Michigan and a few years later
Florida as the size of the country grew so did the economy the cotton industry
became incredibly successful as well as the coal industry the railroad industry
also began to grow when the first railroad was built in 1828 throughout
the 1820s Americans also began to settle in Texas though the state belonged to
Mexico at the time in 1835 the settlers decided they were sick of being ruled by
the Mexicans and rebelled making Texas into an independent state they stayed
independent until 1845 when the US added them to the country this addition
made the Mexicans very angry however as they still believed that Texas was never
fully independent from them their anger resulted in war between the US and
Mexico this war lasted almost three years taking place mostly at the Texan
border and ended with a peace treaty in 1848 along with this treaty Mexico
agreed to give California and New Mexico to the United States once Americans
began moving into California some found gold and a few of the rivers when news
of this reach the rest of the country this resulted in what is known as the
gold rush lots of people suddenly began making the
journey to the west in hopes of finding gold for their family as well many
families made this journey on the Oregon Trail a popular wagon path you may have
heard of this in the popular computer game and app called Oregon Trail where
you play as a settler of the time as Americans began to expand into the West
they found that many areas were already homes to the Native Americans resulting
in many battles for territory in the end the Native Americans were forced onto
reservations special areas that would belong
solely to them many of these reservations are still lived in by
Native American tribes by choice throughout all of the expansion one key
issue began to cause tension slavery slavery was very common throughout the
states especially many of the southern states African slaves were forced to
work on the plantations and were key to keeping cotton and tobacco industries
successful but many of the northerners believed that slavery was cruel and
unnecessary and hated the fact that it was up to the states to decide if
slavery was legal in 1809 a man named Abraham Lincoln ran for president and
was a very strong opposer of slavery when he was elected the southern
states were furious they knew that under his control it
wouldn't be long until they could no longer own slaves so a few of these
states decided they no longer wanted to be a part of the US and instead became
their own nation the Confederate States of America this was the beginning of the
Civil War the fighting began in 1861 and continued all the way through 1865 the
battles were fierce with many victories and losses on both sides but the south
was at a great disadvantage not only do they have far less people but the north
was much better connected by the railroad system one of the key fights
took place in Gettysburg Pennsylvania where the North pulled off an incredible
victory led by General Grant in 1865 the southern general robert e lee finally
surrendered to grant and the war was over unfortunately President Lincoln
never got to see the end of the war his opinions were unpopular with anyone
who sympathized with the South such as a man named John Wilkes Booth Booth
assassinated President Lincoln on April 15th 1865 while the president sat in
Ford's Theater watching a play while he never got to see his success President
Lincoln was a huge part of why slavery was eventually gotten rid of in the
United States later that same year the 13th amendment was added to the
Constitution officially forbidding slavery as the South rejoined the US the
entire Nations but many years rebuilding and finding new faith in their country
after such an intense civil war be sure to test your skills with our fun online
learning quizzes and games thank you for watching and until next time always be
clever .
19th Century Reforms: Crash Course US History #15 – Hi I'm John Green.
This is Crash Course
U.S. History and today we finally get to talk about sex.
Also some other things. Today we're gonna discuss religious and moral reform movements in 19th century America, but I promise there will be some sex. Mr. Green, Mr. Green. Is it gonna be about real sex or is it gonna be able people who are obsessed with not having sex? You got me there, Me from the Past. But how (and whether) we skoodilypoop ends up saying a lot about America, and also people in general. [Theme Music] So, one response to the massive changes brought about by the shift to an industrialized market economy was to create utopian communities where people could separate themselves from the worst aspects of this brave new world. The most famous at the time, and arguably still, were the Shakers, who were famous for their excellent furniture, so you can't say that they really fully withdrew from the market system. Still Shaker communities did separate themselves from the competition that characterized free markets, especially in terms of the competition for mates. They were celibate, and therefore only able to increase their numbers by recruitment, which was made a little bit difficult by celibacy. But they did do a lot of dancing to sublimate their libidinous urges, they embraced equality of the sexes, and at their peak they had more than 6,000 members. Today, they are still one of the most successful utopian communities to have emerged in the 19th century. They have three members. Much more successful in the long run were the Latter Day Saints, also called Mormons, although at the time their ideas were so far out of the mainstream that they were persecuted and chased from New York all the way to Utah. In addition to the Bible, The LDS Church holds the Book of Mormon as a holy scripture, which tells of the resurrected Jesus's visits to the Americas. And while it was subject to widespread persecution, and even some massacres, the LDS Church continued to grow, and in fact continues to today. So, while some of these communities were based in religion, others were more worldly attempts to create new models of society, like Brook Farm. Founded in 1841 by a group of transcendentalists, is a dependent clause that always ends in failure, Brook Farm tried to show that manual labor and intellectual engagement could be successfully mixed. This community drew on the ideas of the French socialist Charles Fourier, who as you may recall from Crash Course World History believed—no joke—that socialism would eventually turn the seas to lemonade. And much like Fourier's planned communities, Brook Farm did not work out, largely because—and I can say this with some authority—writers do not enjoy farming. Nathaniel Hawthorne, for instance, complained about having to shovel horse manure. But if he'd only kept shoveling horse manure, he might not have shoveled The Blithedale Romances onto an unsuspecting reading public. I'm sorry, Nathaniel Hawthorne. I do like The Scarlet Letter, but I feel like the only reason you're read is because you were, like, the only author in pre-Civil War America. So either we have to pretend that America began with Huck Finn's journey on the Mississippi or else we're stuck with you. It was just, like, you, Thomas Paine, Mary Rowlandson, a bunch of printed sermons, and James Fenimore Pooper. Anyway, the most utopian of the utopian communities were set up at Utopia, Ohio and Modern Times, New York by Josiah Warren. Everything here was supposed to be totally unregulated and voluntary including marriage, which, as you can imagine worked out brilliantly. But, without any laws to regulate behavior, Warren's communities were individualism on steroids, so they collapsed spectacularly and quickly. But these utopian communities were relatively rare; many more 19th century Americans participated in efforts to reform society rather than just withdraw from it. And behind most of those reform movements was religion, particularly a religious revival called the 2nd Great Awakening. This series of revival meetings reached their height in the 1820s and 1830s with Charles Grandison Finney's giant camp meetings in New York. And in a way the 2nd Great Awakening made America a religious nation. The number of Christian ministers in the United States went from 2,000 in the 1770s to 40,000 by 1845. And western New York was the center of this revivalism. That's where Joseph Smith had his revelations. It's also where John Humphrey Noyes founded his Oneida Community, in which postmenopausal women introduced teenage boys to sex, and which eventually ceased being a religious community and evolved into—wait for it—one of the world's largest silverware companies. That's right, every time you take a bite of food with Oneida cutlery, you're celebrating free love and May-December relationships. Well, more like February-December relationships. (Libertage: Turning Free Love into Fancy Forks) So, yes, religious fervor burned so hot in upstate New York that it became known as the "burned-over district," and New York remains the heartland of conservative Christianity to this day. Or not. The Awakening stressed individual choice in salvation and a personal relationship with Jesus Christ, and it was deeply influenced by the market revolution. So, like, while many preachers criticized the selfish individualism inherent in free market competition, there was sort of a market for new religions and preachers, who would travel the country drumming up business. Awakening ministers also preached the values of sobriety, industry and self-discipline, which had become the essence of both the market economy and the impulse for reform. There are three points I want to make about the religious nature of all these 19th century reform movements. First, it was overwhelmingly Protestant. Like, all these "new" religions were Protestant denominations, which meant that they wouldn't have a lot of appeal to immigrants from Ireland and Germany who started to pour into the United States in the middle of the 19th century because A. those people were mostly Catholic, and
B. reasons we'll get to momentarily. Secondly, many of these reformers believed in perfectionism, the idea that individuals and society were capable of unlimited improvement. And third, many of the reform movements were based ultimately on a different view of freedom than we might be used to. And this is really important to understand,
for 19th century reformers, freedom was the opposite of being able to do whatever you wanted, which they associated with the word license. They believed that true freedom was like an internal phenomenon that came from self-discipline and the practice of self control. Essentially, instead of being free to drink booze, you would be free from the temptation to drink booze. According to Philip Schaff, a minister who came to Pennsylvania in the 1840s, "true national freedom, in the American view [is] anything but an absence of restraint … [It] rests upon a moral groundwork, upon the virtue of self possession and self control in individual
citizens." Members of the fastest growing Protestant denominations like Methodists and Baptists were taught that it wasn't enough to avoid sin themselves; they also needed to perfect their communities. And that leads us to America's great national nightmare, temperance. Now you're not going to see me advocate for prohibition of alcohol, but to be fair, Americans in the first half of the 19th century were uncommonly drunk. In fact, in 1830, per capita liquor consumption was 7 gallons per year, more than double what it is now. And that doesn't even count wine, beer, hard cider, zima, pruno. By the way, some people like to have home breweries or whatever, but at our office, Stan's been making pruno under the couch. The growing feeling among reformers that we should limit or even ban alcohol appealed to those protestant ideas of restraint and perfecting the social order. And that's also precisely why it was so controversial, especially among Catholic immigrants, who A. came largely from Germany and Ireland, two nations not known for their opposition to strong drink, and B. were Catholic and the Catholic church's morality didn't view alcohol or dancing as inherently sinful the way that so many Protestant denominations did. And then we have the widespread construction of asylums and other homes for outcasts. Anyone who's ever done a bit of urban exploring knows that these places were built by the hundreds in the 19th century—jails, poorhouses, asylums for the mentally ill— and while they might not seem like places of freedom, to reformers they were. Remember, freedom was all about not having the choice to sin so you could be free of sin. Bear in mind, of course, that the crusading reformers who built these places usually chose not to live in them. And speaking of places you're forced to go regardless of whether you want to, the mid 19th century saw the growth of compulsory state-funded education in the United States. These new schools were called common schools, and education reformers like Horace Mann hoped that they would give poor students the moral character and body of knowledge to compete with upper-class kids. And that worked out great. Just look at where we are on the equality of opportunity index. Now, this may seem like an obvious win for all involved, but many parents opposed common schools because they didn't want their kids getting moral instruction from the government. That said, by 1860, all northern states had established public schools. But they were far less common in the South, where the planter class was afraid of education falling into the wrong hands, like for instance, those of poor whites and especially slaves. Which brings us to abolition. Let's go to the Thought Bubble. Abolitionism was the biggest reform movement in the first half of the 19th century, probably because—sorry alcohol and fast dancing—slavery was the worst. In the 17th and 18th centuries, the only challengers to slavery were slaves themselves, free blacks, and Quakers. But in the early 19th century, colonizationists began to gain ground. Their idea was to ship all former slaves back to Africa, and the American Colonization Society became popular
and wealthy enough to establish Liberia as an independent homeland for former slaves. While the idea was impractical, and racist, it appealed to politicians like Andrew Jackson and Henry Clay. And some black people, who figured that America's racism would never allow them to be treated as equals, did choose to emigrate to Liberia. But most free blacks opposed the idea; in fact in 1817, 3,000 of them assembled in Philadelphia and declared that black people were entitled to the same freedom as whites. By 1830, advocates for the end of slavery became more and more radical, like William Lloyd Garrison, whose magazine The Liberator was first published in 1831. Known for being "as harsh as truth and as uncompromising as justice," Garrison once burned the Constitution, declaring it was a pact with the devil. Radical abolitionism became a movement largely because it used the same mix of pamphleteering and charismatic speechifying that people saw in
the preachers of the Second Great Awakening, which in turn brought religion and abolition together in the North, preaching a simple message: Slavery was a sin. By 1843, 100,000 Northerners were aligned with the American Anti-Slavery Society. What made the radical abolitionists so radical was their inclusive vision of freedom. It wasn't just about ending slavery but about equality—the extension of full citizens' rights to all people, regardless of race. By the way, it was abolitionists who re-christened the Old State House Bell in Philadelphia the "Liberty Bell." Why does all this awesome stuff happen in Philadelphia? Thanks, Thought Bubble. So, needless to say, not all Americans were quite so thrilled about abolitionism, which is why slavery remained unabolished. Often, resistance to abolitionism was violent—like, in 1838, a mob in Philadelphia burned down Pennsylvania Hall because people were using it to hold abolitionist meetings. And you were doing so well, Philadelphia! A year later, a mob in Alton, Illinois murdered antislavery editor Elijah P. Lovejoy when he was defending his printing press. This was the fifth time, by the way, that a mob had destroyed one of his newspapers. Even Congress got in on the "let's suppress free speech and the press" act by adopting the gag rule in 1836. The gag rule prohibited members of congress from even reading aloud or discussing calls for the emancipation of slaves. Seriously. And you thought the filibuster was dysfunctional. The best known abolitionist was Frederick Douglass, a former slave whose life story was well known because he wrote the brilliant Narrative of the Life of Frederick Douglass, An American Slave. But he wasn't the only former slave to write about the evils of slavery: Josiah Henderson's autobiography was probably the basis for the most famous anti-slavery novel ever, Uncle Tom's Cabin. Uncle Tom's Cabin sold more than a million copies between 1851 and 1854. And despite the unreadable, heavy-handed prose drenched in sentimentality, the book is a great reminder that bad novels can also change the world, which is why it was so widely banned in the South. But while based on a black man's story, Uncle Tom's Cabin was written by a white woman, which shows us that black abolitionists were battling not just slavery but near ubiquitous racism. Like Pat Boone rerecording Little Richard to make it safe for the white kids at the sockhop. They had to fight the pseudoscience arguing that black people were physically inferior to white people or just born to servitude, and they had to counter the common conception—still common, I'm afraid—that there was no such thing as African civilization. Oh, it's time for the mystery document? The rules here are simple. If I guess the author of the mystery document, I do not get shocked. Let's see what we got today. "Beloved brethren – here let me tell you, and believe it, that he lord our God, as true as he sits on his throne in heaven, and as true as our Savior died to redeem the world, will give you a Hannibal, and when the Lord shall have raised him up, and given him to you for your possession, O my suffering brethren! remember the divisions and consequent sufferings of Carthage and of Haiti … But what need have I to refer to antiquity, when Haiti, the glory of the blacks and terror of tyrants, is enough to convince the most avaricious and stupid of wretches?" Alright Stan, this is going to take some serious critical thinking skills so let's break this down. So the author's clearly African American, and an admirer of the Haitian Revolution, which means this was written after 1800. Plus, he references Hannibal, who Crash Course World History fans will remember almost conquered the Romans using freaking elephants! And Hannibal was from Carthage which, I don't need to tell you, is in Africa. He also warns that Haiti is the terror of tyrants, referencing the widespread massacring of white people after the revolution. Okay that's what we know. And now we shall make our guess. Henry Highland Garnett? UGH I HATE MYSELF. It's David Walker? I'm not gonna lie to you, Stan, I don't even know who that is, so I probably deserve this. AH! That's how you learn, fellow students. It's not about positive reinforcement. It's about shocking yourself when you screw up. I got a 3 on the AP American History test, so I should know. So black abolitionists like Frederick Douglass, Henry Highland Garnett and apparently David Walker were the most eloquent spokesmen for the ideal of equal citizenship in the United States for black and white people. In his 1852 Independence Day Address. By the way, international viewers, our Independence Day is July 4th, so he gave this speech on July 4th. Frederick Douglass said: "Would you argue with me that man is entitled to liberty? That he is the rightful owner of his own body? You have already declared it. Must I argue the wrongfulness of slavery? … There is not a man beneath the canopy
of heaven that does not know that slavery is wrong for him." And in the end, the sophistication and elegance of the black abolitionists' arguments became one of the strongest arguments for abolition. If black people were better off enslaved, and inherently inferior, how could anyone account for a man like Frederick Douglass? Abolitionism—at least until after the Civil War—pushed all other reform movements to the edges. But I just want to note here at the end that it's no coincidence that so many abolitionist voices, like Harriet Beecher Stowe for instance, were female. And their work toward a more just social order for others transformed the way that American women imagined themselves as well, which is what we'll be discussing next week. I'll see you then. Thanks for watching. Crash Course is produced and directed by Stan Muller. Our script supervisor is Meredith Danko. The associate producer is Danica Johnson. The show is written by my high school history teacher Raoul Meyer and myself. And our graphics team is Thought Café. If you have questions about today's video, you can ask them in comments where they'll be answered by our team of historians. You can also suggest captions for the libertage. Thanks for watching Crash Course and as we say in my hometown, don't forget to be awesome. .